Choosing your car tyres: what you need to know
Fir Tree Autocentre: Our guide on choosing the best tyres for your car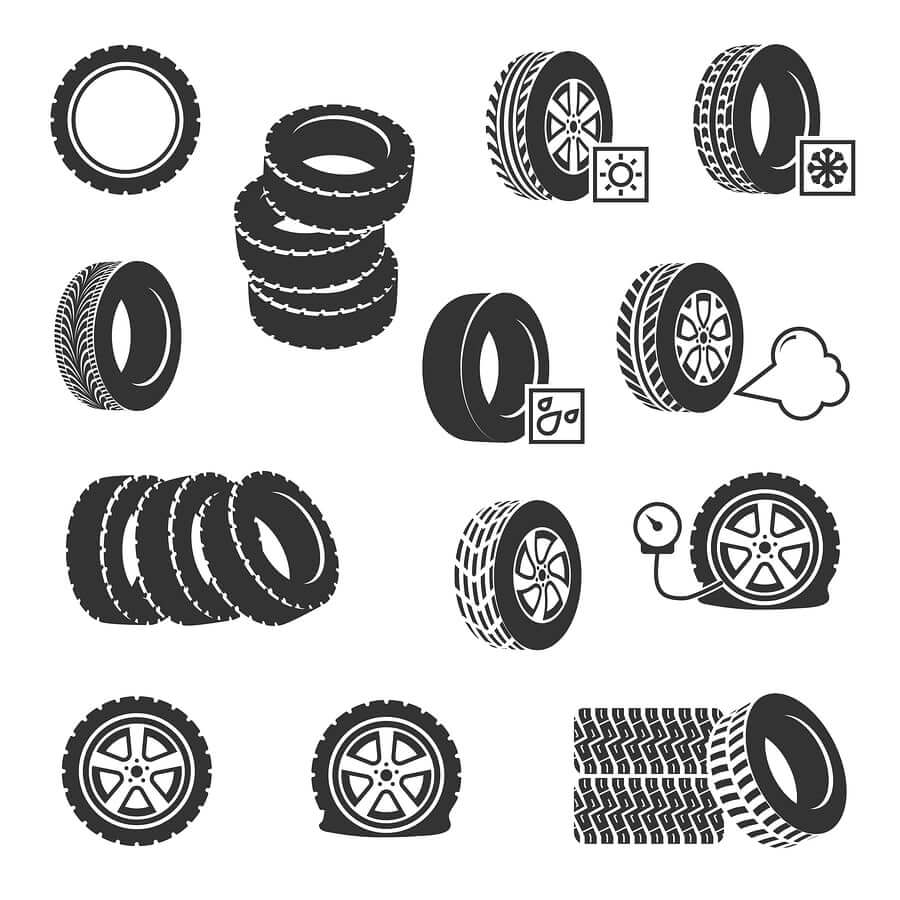 Purchasing new tyres for your vehicle is an important task to do every few years. This is because they need to meet the legal requirements of having a tread depth of at least 1.6mm. When tyres go below this point it's time for them to get changed. However, we highly recommend that you do some independent research before purchasing a new set of tyres. At Fir Tree Autocentre, we've come up with a guide that will help customers find the right tyres for them. No matter your budget, we'll help you find the right car tyres.
Car tyres for safety
When you think of car safety you think about your seatbelts and the airbags in your car. This is because they're in place as a safety precaution. However, sometimes people don't often think about how your tyres could be contributing to your safety too. Tyres are important as they keep your car moving safely forwards. They carry the entire weight of the car and its passengers. As these are the only aspect of your car that reaches the ground, it's important that they remain safe and keep you moving in the right direction. Getting a better quality tyre will help maintain grip on the roads. In particular, in wet or cold weather conditions. Whilst budget tyres can manage okay in the summer, they can also wear quicker. This might mean you're changing your tyres more often than if you go for a quality brand.
Tyre sizes
The first thing you should identify before researching new sets of tyres is the tyre size your vehicle needs. All car tyres have little markings on their sidewalls that indicate what size they are. They can be hard to understand though, so you can always refer to your vehicle's user guide. Alternatively, you can look online to see what tyre size is recommended for your vehicle.
Pricing differences
There are two main price categories for car tyres which are premium and budget tyres. If you don't shop around for the best deal possible you may get overwhelmed when you see the initial prices of some tyres. An example of this is the iconic family hatchback, the Ford Focus. The cheapest tyres are £58.50 per tyre or £234 for a set. Whereas the most expensive set of tyres cost £142.50 each or £570 for a set. The difference in price is £336. You can see why people would jump to the cheaper option. However, this can sometimes result in compromising on quality. Shop around to find the best price for you, local garages often stock mid-range tyres too so you can find a happy medium.
Quality tyres
To avoid losing out on affordable, good quality tyres you should always do your own research. Every car is different and every car owner uses their car for different things. If you're using your car for small, regular journeys in your local area, you may be okay with cheaper tyres. However, if you're driving long distances, more regularly you should consider investing in good quality tyres.
Finding the right car tyres for you
Car makers can spend at least three years testing cars before they start to sell them. They use this time to test different quality parts for their new vehicle. This includes testing different tyres. When they've decided which tyres they'd like to use they refer to them as the original equipment (OE). The OE tyres will showcase the best road holding, ride comfort, braking performance, refinement levels and fuel efficiency. You should always look for these qualities in tyres before you purchase them. Your tyres are made for a reason. Having the correct specification or equivalent quality of tyres will help to save you money on fuel and drive safely on the roads.
Fir Tree Autocentre provides quality tyres for our customers. Choose from a range of budget, mid-range and premium tyres to suit your budget. We'll recommend tyres that are suitable for your make and model. We fit tyres as well as provide wheel balancing, alignment and online booking tool. Book online today!