4 spooky roads that will scare the life out of you!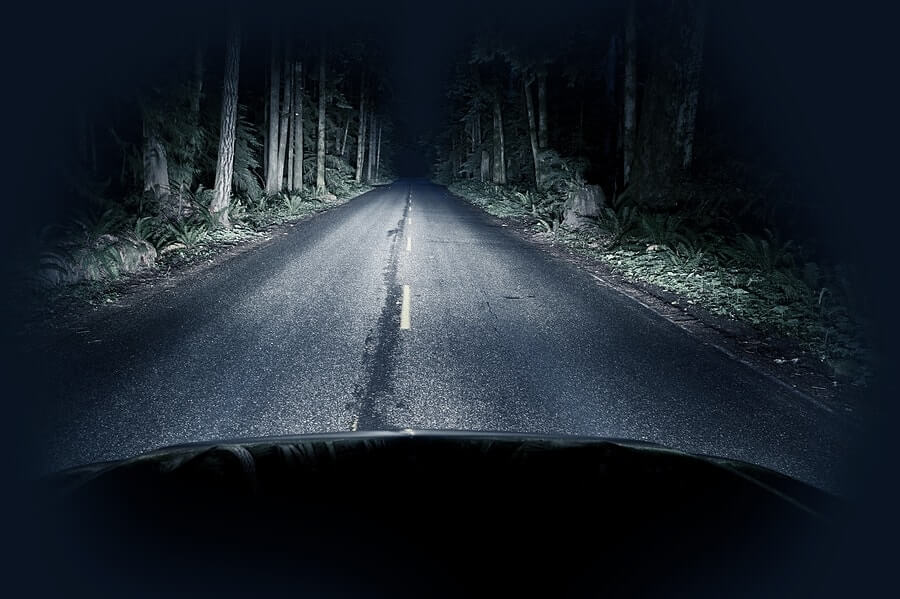 Ah, Halloween. The season of pumpkins, spooky nights and terrifying yet brilliant frights. These things may be a part of your standard Halloween. However, have you ever thought about doing some slightly different? More daring, more scary, more sinister? Well, if so you've come to the right place as we're about to recommend a real-life ghost hunt. (We warn you to go at your own caution…) It turns out a few roads in the UK are said to be haunted – isn't that great? Depending on how you look at it anyway. We're sharing four of the spookiest road trips you can take this Hallows eve…
You better be quick down the M6…
Not only is the M6 the longest road in the UK it's also thought to be the scariest! There have been many reports of scary sightings between junction 16 (Crewe) and junction 19 (Knutsford). This area is regularly affected by accidents. Local residents believe part of this is caused by ghosts appearing in front of drivers and distracting them. Some of the ghostly figures seen by people include Roman soldiers, a ghostly woman, a Victorian man and even a lorry which drives against the flow of traffic! Motorists also believe they've seen eyes looking at them through the bushes in Leigh and Manchester. This all sounds a little bit weird, to be honest…
The A229 is very strange…
The hot topic of conversation with this road is the lonely woman wearing a white dress. Local police often receive information saying that this lady has been hit on the road when she appears out of nowhere. Drivers will get out of their vehicles to check on this lady but she mysteriously vanishes. It's thought that this is the ghost of a bride who died on the day of her wedding in a car accident. And just when you thought that was creepy there are also reports of a hitchhiker who is found in a local pub. Drivers have reportedly let the hitchhiker in their vehicles and as they have a conversation – he always disappears in the same place on the road.
Fancy A1 time drive down the phantom road?
This road is just odd all around as people seem to say that the road itself randomly disappears. It's said that a phantom road appears in its place and leads you in the opposite direction of where you're going. It's not uncommon for drivers to say this caused collisions on the road. This is not all that is claimed to have happened on this road. An old lady with white hair, wearing a fawn coat appears and then gets knocked down. And of course, when drivers check… there's no one there. Ready for the plot twist? It usually involves the vehicle on the opposite side of the carriageway too!
Hairy Hands are on the loose on the B3212!
This country road is on the outskirts of Exeter – so, it's not hard to imagine that it's going to be hella hella scary! The thing that makes this road so terrifying the fact that there are no lampposts and when it reaches night time it's nothing but pure darkness. It's thought that an evil spirit named Hairy Hands lurks in the area. The road is said to experience many crashes and accidents including from cyclists. While this happens on roads all over the UK – many people who survived these crashes have described a sensation that took place. A lot of drivers and cyclists say that they felt a force of something or someone pulling their steering wheel or handlebars resulting in them to crash their vehicle or bicycle.
Make sure your car doesn't breakdown on a road like this! Be sure to use our quick and easy booking tool today!