5 Reasons you need a car service
Why do I need a car service?
The importance of servicing your vehicle with Fir Tree Motors
Like most garage, Fir Tree Motors recommends getting your vehicle regularly serviced at the recommended manufacturer intervals to ensure efficiency and avoid breakdowns all year round. That being said, a lot of customers that come through our doors often wonder why they need a car service and what benefits it has for them when they have to get an MOT test conducted every year anyway.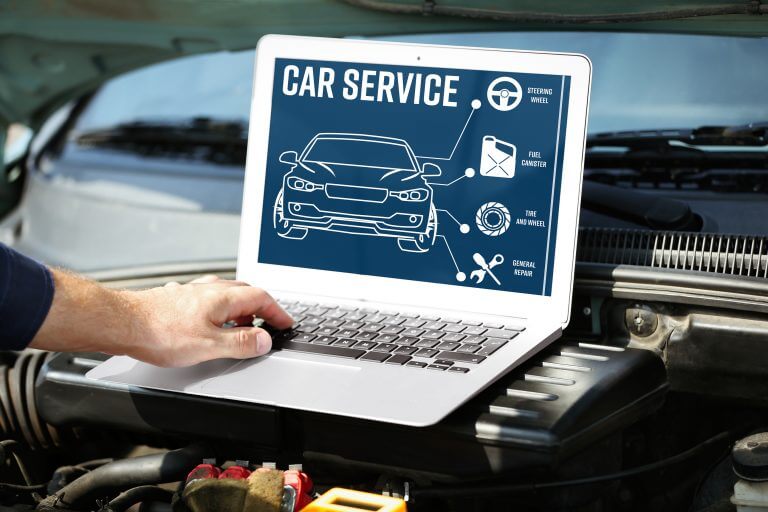 The importance of servicing your car or van perhaps isn't highlighted as often for drivers. So, we've put together a list of reasons to encourage our customers to stay safe on the roads.
1. It can help guarantee an MOT pass first time
A lot of drivers we get coming through our doors can sometimes worry about getting their annual MOT and being stuck with an expensive repair bill at the end and a failed test. This means that you cannot drive your vehicle until repairs are done unless it's going to or from the garage. It can both an inconvenience and a strain on the bank balance. Getting your vehicle serviced at the regular intervals ensures that you find repairs and faults within the system in between MOT testing. Even if repairs aren't conducted on inspection, it means you can be aware of the situation with your vehicle and plan ahead.
The other alternative is to get a car service at the same time as your MOT. Mechanics will usually conduct the service first, which can flag up any advisories that might be found during an MOT test. Spotting potential MOT failures first can avoid the cost of an MOT retest.
2. You can actually save money
Similarly, getting a car service can also help save you money in expensive car repairs. Just like spotting repairs before your annual MOT, regularly servicing your car can help to prevent major repairs. Simple tasks like keeping your oil topped up, and checking your brake fluid and antifreeze can help to maintain your vehicle and keep it running smoothly but it can also mean that car parts and fluids aren't neglected which can cause corrosion, overheating and leaks. All parts are subject to wear and tear on your vehicle, but small checks and top-ups can prevent major damage, especially on longer journeys.
3. Maintain the value of your car
If your car or van has a full service history it can actually help maintain the value of your car. A missing or incomplete car service history can evoke a negative perception from the buyer as often they are looking for a reliable car with a full service history. Your service history is one of the main factors that can alter a car's depreciation rate along with mileage, the number of previous owners and the general condition of the car. A full car service gives potential buyers peace of mind, so keep all your car documents and make sure your garage stamps your service book whenever you get a service.
4. A car service can help to increase your car's lifespan
Checking and changing your oil at regular intervals can help your car keep ticking on for longer. It helps to regulate the temperature of your vehicle and avoid major repairs that can affect other components in your car. Similarly, having the coolant checked and top up is vital in regulating temperatures in your engine bay. Having all these components checked for leaks is also beneficial as leaking car fluids can affect and corrode other components in your car. Regular car servicing to manufacturer's specifications helps your car to run at optimum levels just as it was meant to. Changing your major car parts at the recommended intervals can also help to keep your car running for longer, so if you love your car then it's definitely worth investing in car servicing.
5. Peace of mind for you
Regular servicing is vital in ensuring that the overall health of your car is in safe and happy condition. If your car is regularly looked after, you can have confidence when during longer distances and regular commutes that everything will run smoothly. You'll also have peace of mind before an MOT and before the weather changes. It gives you the time to be aware of what is going on with your car so that you can plan for repairs that are coming up and you should never receive an unexpected repair bill after a visit to your garage.
So, next time you're wondering why you're due to get a car service, you can have peace of mind that you're getting what is best for your vehicle and that you're saving money over time.
Fir Tree Motors in West Drayton along with the highest trained and experienced mechanics around, use only the latest diagnostic equipment available, guaranteeing only accurate and controlled work is completed in your vehicles servicing. We provide full, interim and major car servicing for any make or model of vehicle at affordable prices. Book online today.